I Buy Houses Ocoee. Sell Home Fast Cash Ocoee Florida.
I BUY HOUSES OCOEE. SELL HOME FAST CASH OCOEE FLORIDA.



We buy homes for cash in Ocoee Florida. We also buy in Winter Garden, Windermere, Oakland, Apopka, and Pine Hills. Sell house quickly to an online buyer in Gotha, Clarcona, and Orlo Vista. Real estate investor Ocoee and Orange County.



Call or text: 407-739-5773
Email: buyer @ ibuyhousesorlando.com
SUBMIT YOUR PROPERTY HERE





Home Page








Sell your house for fast cash to an Ocoee real estate investor. I buy houses quickly without a bunch of contingencies. Your transaction will be smooth and easy. We arrange for the title search, the paperwork, and getting the transaction closed. We normally pay all closing costs. There are no commissions or other fees due to us; our service is free of charge to you. I want to buy your Ocoee home. We buy houses FL Ocoee. I will buy your house in Orange County, Seminole County, Osceola County, Polk County, Lake County, Volusia County, Brevard County, and throughout the state of Florida.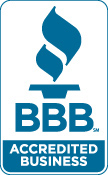 Call or Text: 407-739-5773



If for some reason no one is available when you call, please leave us a message. We will get back to you promptly. Free consultations. All information will be kept confidential. One of our principals does have a real estate broker's license with Sand Dollar Realty Group Inc and Sand Dollar Referrals LLC t/a Housing Trust Realty.







We pay cash for houses Ocoee. Sell house for cash today in Orange County. Let's make a deal and buy house fast. I buy houses Ocoee.