Ugly house buyer Orlando. Sell ugly home fast cash.
UGLY HOUSE BUYER ORLANDO. SELL UGLY HOME FAST CASH.



We want to buy your home quickly. Sell to an online home buyer located in the Orlando Florida area. All locations, conditions, and situations.



Call or text: 407-739-5773
Email: buyer @ ibuyhousesorlando.com
SUBMIT YOUR PROPERTY HERE





Home Page








We buy all sorts of homes around the Orlando and Central Florida area. Dirty houses, mold houses, fire damage houses, storm damage houses, sinkhole houses, ugly houses, pretty houses, and more. I will buy your house in Orange County, Seminole County, Osceola County, Polk County, Lake County, Volusia County, Brevard County, and throughout the state of Florida.

If your house is just old and run-down, I would love to talk to you further about it. Let me buy the house and fix it up nicely. I can turn your junker into a gem in no time at all. Close on a date convenient to you and I will pay all the closing costs.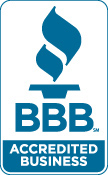 Call or Text: 407-739-5773



Free consultations. All information will be kept confidential. One of our principals does have a real estate broker's license. Let's make a deal.







I also buy in Apopka, Ocoee, Winter Garden, Kissimmee, Lakeland, Winter Haven, Clermont, and Leesburg. Your fast cash real estate investor in Altamonte Springs, Sanford, Casseblerry, Winter Springs, Deltona, Deland, Debary, and Daytona Beach. Ugly house buyer Orlando. Sell ugly home fast cash.